Photographer & Artist Based in South Florida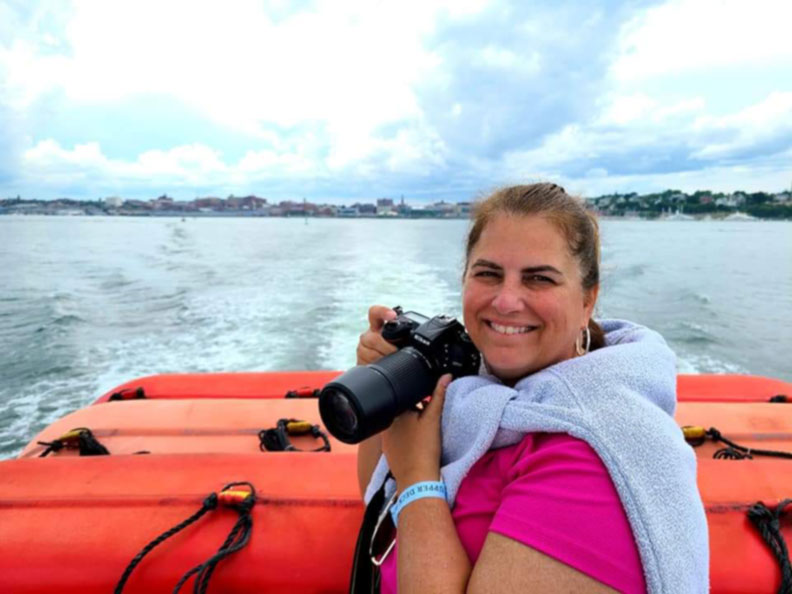 My work is constantly evolving but I often reflect back to my younger years. I fell in love with photography in 6th grade when I got my first Kodak Instamatic camera. Those tiny negatives didn't make for great enlargements but I loved it! I still have that camera and many more that I have collected over the years. 
In high school, I learned to develop my own pictures and was known on campus as the 'yearbook photographer'. In college, I double majored In Fine Art Photography and Art Education, and I spent many years teaching black and white and color photography to high school students. After 35 years, I retired from teaching, so I travel more and have time to really work on my art.
When I studied Art in college, I felt as though the artist had to be sad and make commentaries about social and political events of the day. While I appreciate that for many artists, it's not what I wanted to express. I believe that art really is "In the eye of the beholder". I prefer to see beauty that is all around us. It might be the abstract imagery of how lines and colors interact in architecture or objects, the natural world, or how animals interact in the world. I like to show the sensibilities that is often forgotten or ignored.
I love being able to take artistic pictures anywhere I go, especially in nature. My photographs have been published in two yearly editions of The Best of College Photography. I have had images on the walls of the Boca Raton Museum, Fort Lauderdale Art Museum, the University of Miami Art Gallery, Palm Beach State College Theater, and many private homes around the country.
I've love observing the world around me. Photography allows me to capture the beauty I see in the world and share it with others. I hope you enjoy exploring the world through my lens. These are not posters but original photographic prints that you add to your collection! You can order them unframed and do that yourself or let me frame them for you.
While photography has been my first love, I also like other types of art. I've been making my own jewelry since I was a kid and now, I like to make jewelry with Sterling Silver and glass. I have learned to fuse the glass in my kiln to make exciting shapes and patterns. You can see my work on my other website www.NeworBetter.com. I also show some of my mothers' work, a painter, on gourds which have inspired me, and I have a vintage section where I resell some interesting finds that my husband and I run across on our travels. There are many interesting items for your home or to give as gifts.
Thanks for being here and please feel free to send me your feedback!